Slovenes in UK, Foreigners in Slovenia, 2008
Largely unnoticed, it is the third wave of Slovenes now breaking on the shores of this North Sea island. The first consisted of economic migrants pre WWII; then a post-war wave of political refugees; and now in the third Millenium, Slovenes make their way to London as to a capital of the Union.
This project focuses on individual experiences, on the enhanced definition of cultural identity that comes through contrast. Through individual experience, however, common themes emerge and Slovenia seems to take shape as a polar opposite to the cosmopolitanism of London.
The common themes are the more pronounced for the effort made to select individuals with different profiles. The individuals were asked to choose their own set for the photographs, an environment with which they identified. All have been asked the same questions, with the sequence of answering or perhaps whether to answer a question at all within the discretion of the individual.
To preserve the integrity of the project there has been no manipulation of the accounts.
MATEJ CUFER, SLOVENIAN / 33 YEARS OLD/ DIRECTOR MANAGER, GORENJE UK / IN LONDON SINCE 2005
I lived in Paris for 13 years before moving to London, so I'm quite used to life abroad.
I have been living in London for three years now. I get it as a city which offers you several different stories and it depends on you which one are you going to choose.
My work in London is very dynamic and that's what I really like.
When I start to think about disadvantages of living in this country, the first thing that comes to my mind is very short days in wintertime.
What I miss very much from Slovenia is good food, my mother and friends that I can't meet every day. I think that two hour flight and very cheap tickets to Slovenia make it possible for everyone to fly home quite often and so, if I felt very homesick then it was my own fault for not taking advantage of this easy trip.
I think everyone changes while living abroad and along with that his identity. When speaking in a foreign language, I notice the difference of transferring thoughts from one culture to another. A new environment has influence on our personal changes as well. One is definitely different even though one does not know how different and in what way…because he is here and not there to be able to compare.
England is a very open country. I do not have future plans. When you are here, you are here, when you are not, you are not.
AIGUL HAKIMOVA, KIRGHIZIAL / IN SLOVENIA
Aigul came to Slovenia in 2001 to study at the Institutum Studiorum Humanitatis ( ISH ) where I am finishing my PhD this year. I spend most of my free time on activist activities at the Social centre Rog ( the most recent squat in Ljubljana, Tovarna Rog ).
Disadvantages of living in Slovenia, are: at the moment constant bad weather, fog every day, a lot of rain, smoking bans, everything is very, very expensive, unequal rights for foreign citizens and discriminated foreign workers in Slovenia. All these represent a big challenge for me.
The good part of living in Slovenia: that I can travel to any of the European metropolis towns at any time. Also, I have good friends here which means a lot to me. The advantages very often depend on an individual.
From my own country Kirghizia I miss the most...food of course, my family, high mountains, old and crowded buses.
Future plans: I always have a big wish to return to Ljubljana, since I love this town. My plan is to travel a lot, to spend some time in a town, to earn a lot of money.... I wish my family would
visit me.
For the rest, it is life of the everyday.
IVAN KOBAL, SLOVENIAN / IN THE UK
I was 24 when I came to England. Now I am 82, which means I have already been here for 60 years.At first we had to work in mines, farms or railways. For one year I had to take whatever I was given. It did not matter whether I was a general, a doctor or a sergeant.
I started work for the railways after one year of working in the mines in Wales.
At that time I did not miss Slovenia, since I knew it was not easy there. I thought to myself that it was good to have rescued myself from the war; I escaped three times... This was during the period the country was under Tito.
I got used to life in England and the earnings were quite good here compared with Slovenia.
I was married to a German girl for some time, but later got divorced.
I visit Slovenia quite often. What I miss from Slovenia is food and nature.
In Slovenia I miss the hustle and bustle. For example, in Postojna it is very quiet over the weekend. I like London, but could not imagine living in a small town or village in England.
People here are very soft. The English allow too many migrants to enter the country. When I think about it, everyday one sees more coloured people than white.
I could hardly imagine returning to Slovenia. It reminds me of an old tree; it would find it difficult to grow in a new place once moved.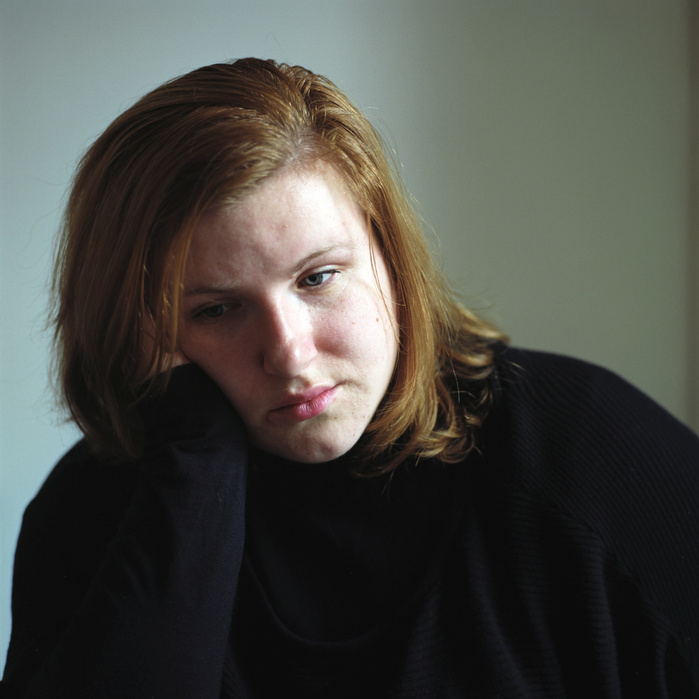 MILENA SOKOLIC, SLOVENIAN / 24 YEARS OLD / AU-PAIR (SLOVENE - ENGLISH FAMILY), STUDENT OF ECONOMICS / IN LONDON SINCE 2005
I came to London by coincidence. I met a Slovene girl, who was married to an English man and who was looking for a Slovene speaking nanny. I have been with them for three years.
To live in an English – Slovene family is interesting, especially because of the two languages that constantly intertwine in the everyday; as well as observing a child grow in a bilingual environment.
I feel the biggest differences between Slovenia and London are in the multi-culturality and size, and also in the perception of time and the importance of the family.
In Comparison with the English, Slovenes stick more to the tradition of being involved in the lives of their nearest and dearest.
Regardless of lower standard of life in Slovenia, I feel one can lead a better quality of life there.
At the same time England offers more opportunities, open doors, especially to the young.
I feel English are a bit absent, but nevertheless more open than Slovenes, often clumsy and superficial, but generally kind.
A change in my identity? Hmm, not identity as such, but I have strengthened and developed certain characteristics that I most probably would not have done if I have stayed in Slovenia. I broadened my horizons, discovered new dimensions and overall met a lot of new people.
In the near future I plan to finish my studies and find work or start a business – in London for now.
LOUIS TRAORE, COTe D'IVOIRE / IN SLOVENIA
I was planning to go to Germany, but then I changed my mind. I would like to get refugee status. Unfortunately, I still do not have any good news about that. I think that it is very nice and very easy to live in Slovenia. I have not been in any other country before but I think that it is much easier to live here than somewhere else. Slovenes are very nice people, very gentle people.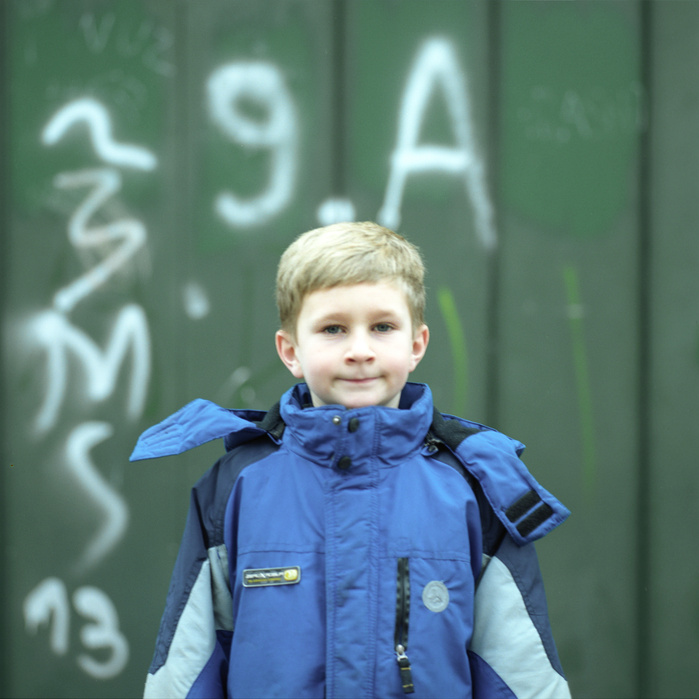 OSCAR WILLIAM REDDING / COLORADO / IN SLOVENIA
I am having fun with my Slovene friends, they are very cool! I miss food from my country. I'm going back to Colorado in about one year.
GRMEK GREEN, SLOVENIAN IN THE UK
To live in London is for me a funny coincidence. If one asked me ten years ago whether I would want to live abroad and be married to a foreigner I would have said no, since a non - Slovene could never have really understood me.
Look at me now, ha ha ha. I came partially because of love and partially because of my career. English people seem to me to be friendly and familiar, though perhaps it is because I am a non- conventional Slovene. In many ways I feel more at home in England than in Slovenia. I could say that in Slovenia I often felt different, exposed or as if I spoke a different language. Here in London I am just one of many who belong to different ethnic groups and possible differences in customs, for example, raise interest rather than astonishment.
Disadvantages of life in London: for example going shopping takes almost the whole of the day, which is very different from Slovenia.
Things I miss and think are better in Slovenia: educational system, health care, food.
A good thing about London is that it is easy to get a job ( as long as you are good at what you do), regardless whose relative you are or who you know, which is the way it tends to work in Slovenia.
I feel that there is too much choice of which school your child is going to go to, depending on your financial status, which creates discrimination. I feel schools should at least be mixed.My identity has most certainly changed. Yet, as to 'how it has changed' would be better answered
by my parents, friends, and people that have known me for a longer time. Having moved to a new country, becoming a mother has also influenced my identity.We are not too sure about the future; my husband has expressed a wish to move to Slovenia on many occasions. But there are lots of questions one needs to answer first before making the final decision.
ALEKSANDRA KRASEVEC, RUSSIA / IN SLOVENIA
The difference between Russia and Slovenia is mainly in size, which brings a difference in mental- ity. Because everything is so small I feel somehow limited here. Moscow, where I am from, is a city where one can find everything. One can lead a rich cultural life, and that is what I missin Ljubljana.
Disadvantages of living in Slovenia for me are that life is quiet and boring. There is not much of an urban vibe and rich cultural events.
Advantages are beautiful nature, good ecology, and the proximity of other countries.
Slovenes as people are similar to any other people, just that they quite like to be at home and do not like to socialize too much. One always feels a line exists that they themselves are not going to cross and that you should not either.
I do not feel that my identity changed much. Yet, direct contact with a foreign culture makes one realize that there exists another way of thinking and a different understanding of taste. Such experience is very enriching.
I do not plan to stay in Slovenia long term.
KEIKO MIYAZAKI VAHCIC, JAPANESE / 29 YEARS OLD / ARTIST, PAINTER / IN SLOVENIA SINCE 2006
I came to Slovenia to study painting at the Academy of Fine Arts and Design. During that time I met my husband. I feel that Slovenians are very kind, some of them a bit shy but once they know you it is different. They like to talk about wine and drinking. I don't think that they are very different from the Japanese.
Perhaps the difference is that they like to moan. For example, in Japan one tries to find a solution while in Slovenia moaning is part of everyday conversation.
It is funny that Slovenes use the word 'of course' so often. While at the beginning this left me confused and I could not understand it, now I have got used to it.
Advantages of living in Slovenia: it is very easy to travel to other countries, even by car. In Japan it has to always be by plane.
My husband and I do not know exactly what we will do in the future; perhaps stay in Slovenia? Quality of life in Slovenia is much better than in Japan. One can enjoy nature and above all have many more holidays.