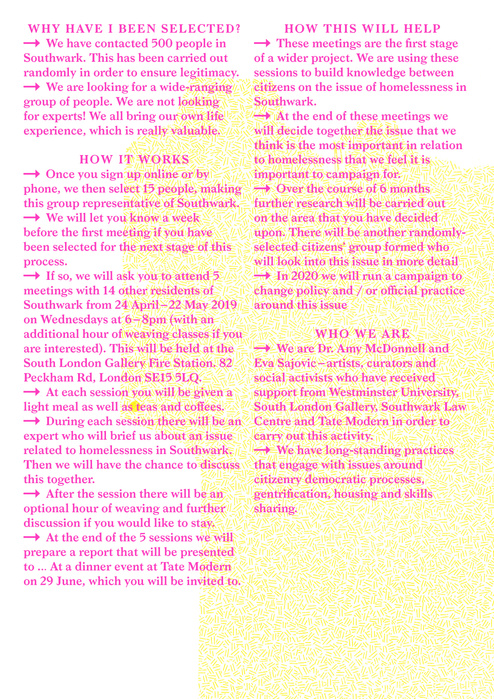 Addresses in London borough of Southwark where the invitation letters were sent to.
CAG meet in the Parliament with Neil Coyle MP from the All Party Parliamentary Group for Ending Homelessness. There we presented our work and some of our lived experience of homelessness.
CAG meeting session, South London Gallery, 2019
Questions for the experts and debate during the meetings at SLG.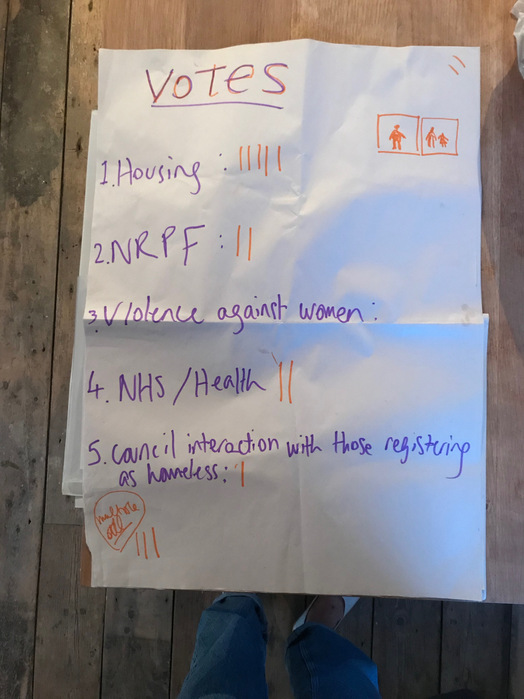 CAG members vote on which issue to take on to the Parliamentary meeting with Neil Coyle.
Preparations for the Public presentation/debate session, SLG
Gerry speaking about the Frequently Asked Questions project, a collaboration with Anthony Luvera.
Mojo speaking about her lived experience of homelessness